It's a popular question among bass lovers, "Do I need an amp for 6×9 speakers?" You might have been wondering that too, right? The same question popped up in my mind when I bought my first Mustang GT-350. It also has 6×9 speakers pre-installed. At that time, I needed an amp for better and boosted sound quality, but do you know, after testing, I found I didn't need any. So yes, its 6×9 speaker works well without any amp!
So, you've got your answer from another bass lover. However, if you still need a clear-cut answer with a solid reason, then it's "You don't need an amp for 6×9 speakers. The speakers themselves have enough bass support that provides high and upper-moderate frequency sounds. But the answer is not enough, I know. So, let's talk about it briefly in this article below!
Is It Really Worth Using An Amp With 6×9 Speakers?
As I said earlier, it's not necessary to have, but you can use it if your speakers are either too old or unable to produce enough bass you need. (For which, check out our list of best 6×9 speakers as well as amp just before the FAQ section).
Similarly, "A 6×9 works great without an amp and serves the purpose. Also, you can use it for high bass as well because of its structure and features, developers have added."
I have an amp of 50 watts in my last car, which serves a low bass output. So for this car, I tried to go for an up to a 75-watt amplifier. But, one of my friends told me that I wouldn't require any. So, at first, I became hesitant. However, I put on my car speakers without an amp, and wow! What a bass quality they have. He literally saved my few quick bucks along with time on amp installation.
If we get into their structure and types… There are mainly two types: Single two-way and three-way 6×9 speakers. Among them, the three-way is the best one. It is due to the structure it has.
Basically, it has a large 6×9 speaker with a smaller brother. The latter is about 1 inch in diameter, sometimes 1.5 inches. Then there is a tweeter to aid in giving excellent results. The large speaker is primarily responsible for the high bass. In addition, it deals with high-frequency sounds and creates loud music.
On the other hand, the smaller one is responsible for, the softer sounds. Its sound is not so noticeable. Still, it plays a vital role. That little fellow increases the hearing experience and makes you love the music more. Lastly, the tweeter controls the high pitch sounds.
Covering it all up, the components work as a team, in which one supports another to perform its best function. These speakers come with a complete package. That's why you don't need an amp. However, you can use that too, but honestly, I won't recommend it. Still, to make it clear for you, we'll discuss it later in this article. Right now, let's talk about why you don't need an amp?
4 Reasons You Don't Need An AMP With 6×9 Speakers
As mentioned earlier, 6×9 speakers are the whole set in themselves, i-e. They have high bass, shrill sounds, and soft music, and more. But I found some more features in them, and here they are:
Better In Size
I'm not exaggerating, but their size is so ideal that you can fit them anywhere in the car. If I'm not wrong, it's exactly 164 mm in width and 235 mm in length. This sounds a bit large but can easily be adjusted in the car.
The cross-sectional width is just 85 mm, so they usually don't take much space. In addition, the magnet's length that goes under the cover is only 221 mm. This all sums up to a pretty decent size.
Great Quality
With an impressive size, it has fantastic quality. I loved the high bass it produces. I even tested connecting it with an amp, and I was surprised to see that it increased bass and sound to some extent. But lost the music quality. Ah! The disappointment when a speaker ruins your favorite song.
Anyways, they didn't add much to my entertainment, besides extra cost. And I realized, without an amp, they offered better quality. Unfortunately, amp installation just ruined the sound it used to produce, so I've to remove the amplifier. It was a test that failed; otherwise, 6×9 speakers have some of their compatibility too.
They work with any handsome stereo system in the car. These stereos are also pre-installed. You will be entirely blessed if your new car already has 6×9 speakers and a good stereo system. Or you can also replace the existing with 6 by 9.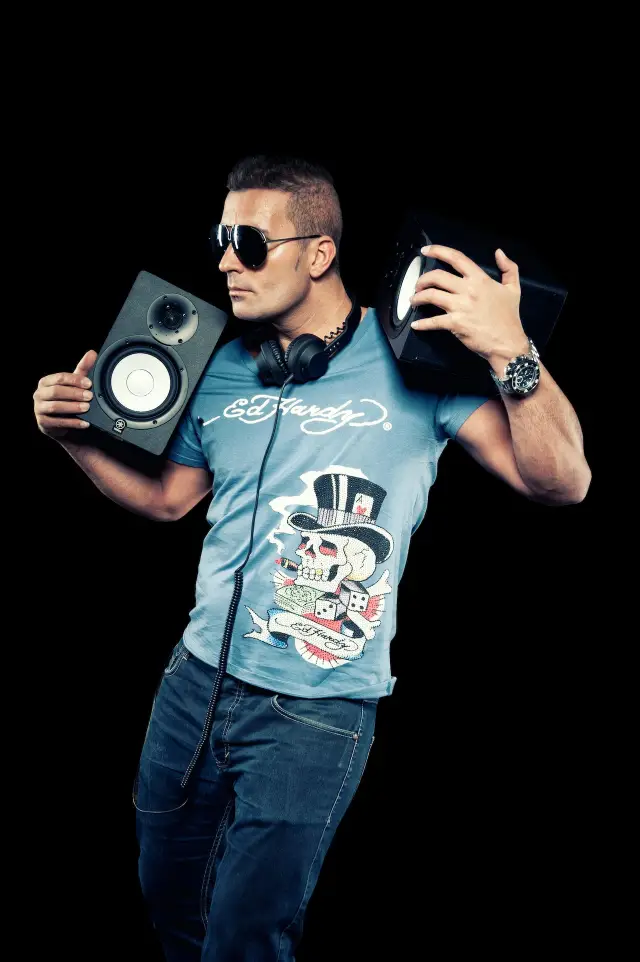 High Sound Bass
The primary purpose of a high-quality speaker is to provide you with great bass. 6×9 gives a lot better sound than any ordinary car speaker. You will get the blast of energy as soon as you hit the play button.
But how does this bass boost in the 6×9 speakers? Well, more base requires more power. This power coming from the battery depends on the coil size. A bigger coil size gives a massive power output so that you can hear the sound at max level.
The 6×9 speaker packs a big coil in its artillery. So when the desired power is provided, it blasts the waves of bass from its large coil. And when such bass sounds have shot you, it's so amazing to experience.
They require high power to work and give you the best experience, but they also have a limit. Unfortunately, using an amp may exceed the limit, which often damages speakers.
Sweet Power Saving
Even though 6×9 speakers need more power, they still make your overall power consumption relatively low. Here, say you've installed a standard car speaker and are craving for the high bass and loud music.
You need to install subwoofers, amplifiers, and bass boosters for that purpose and may even go for a superior stereo system. 6×9 speakers kick them all away. They do give you high bass with enhanced sound quality and are compatible with any stereo system. If you have an average stereo, they still do their job. But if you have a good quality stereo, you've unleashed the beast mode of 6×9.
Suppose you're just using the speakers and the stereo. In that case, you can save the battery power that the upper mentioned equipment will consume. The 6×9 power usage itself is 50 watts in its lowest type. So, you can go with more prominent power speakers and stereo and still save a lot of battery power.
Why Shouldn't You Use An Amp With 6×9 speakers?
Using an amp with the 6×9 speakers could not be a great idea. Although these speakers are flexible with the compatibility department, there are some types with which it's not a great idea to use an amp. So, do some research on your 6×9 speakers' features first before testing (if you want to). By the way you can also use a second receiver as an amp. To know more you can visit here.
An amp up-scales the low voltage to maximize the power output. And you already know that speakers need high power to make loud music. But everything is pleasing if it remains within its limits.
That's what can happen to your sweet serving 6×9 speakers. An amp may exceed the limit of the speaker's tolerance, and it may explode (which means it get damaged and stop working). But again, it depends on your speaker's type and the make. Most of them can cooperate with an amp. It is better to know all this beforehand.
How Much Quality Difference You Will Observe If You Use An Amp?
So, for the "Do I need an amp for 6×9 speakers?" part, you've almost got your answer. But wait, did I mention I tried my Mustang speakers with an amp? Yeah, I was enjoying superb results with my already installed 6×9 speakers. However, I thought, what if I use an amp with them?
So, I ordered an amp and installed it with the speakers. Luckily, mine could stand against the high voltage because I've not done my research part. But the decision was problematic. It increased the bass and loudness but messed up with quality. I gave it a shot for a couple of days (in despair), but I eventually gave up. No, I want the excellent quality back.
Attaching an amp with a 6×9 speaker, if it can withhold it, can increase the power outcome, which increases the loudness and bass. But it costs you the quality. You will get distorted blasting results, and some sounds like vocals become challenging to understand.
So, if you like just high bass and utterly loud sound, irrespective of the quality, then go for it. Of course, you might be more comfortable with an amp installed. But like me, you don't want to compromise on the quality, right? So, no need to use an amp; the 6×9 will solely work great.
So what are the best 6 by 9 speakers with amp's?
Here is a list of some best 6×9 speakers that I liked most. You can follow the links to know more details about the speakers:
01.
Kicker D-series 6×9 3-Way Coaxial Speakers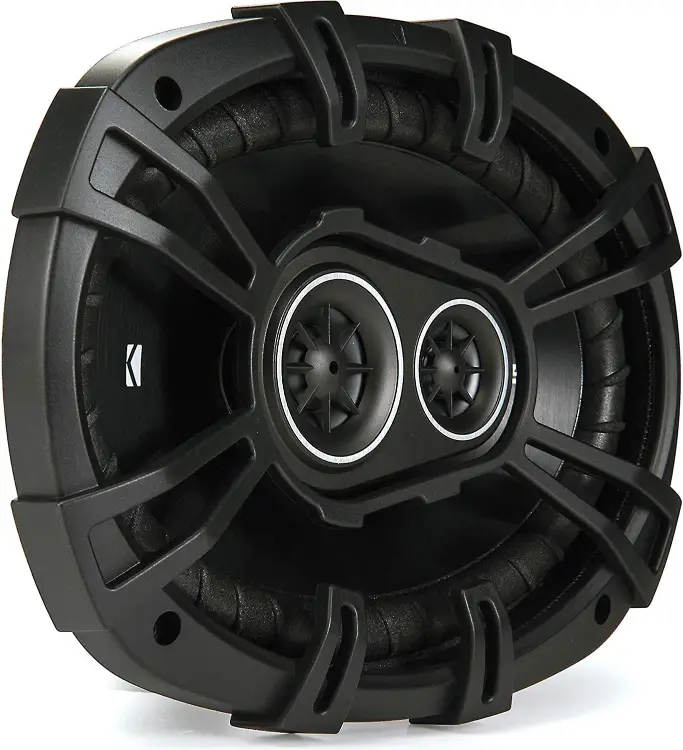 Pros
Amp connection support
Easy installation
02.
Infinity 6" x 9" Three-Way car Audio Multi-Element Speaker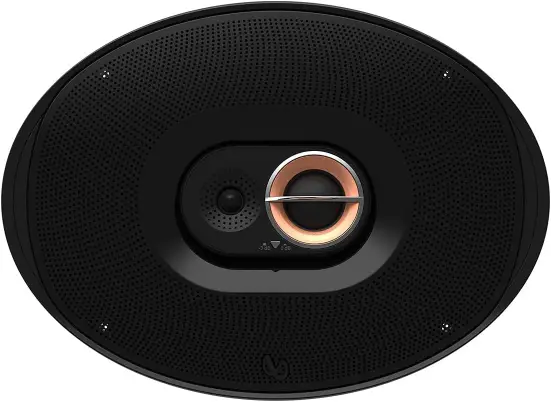 Pros
Great audio quality
Affordable
Cons
Frequency response is low,up to 46 hz
03.
JBL GTO939 Premium 6×9 Coaxial Speaker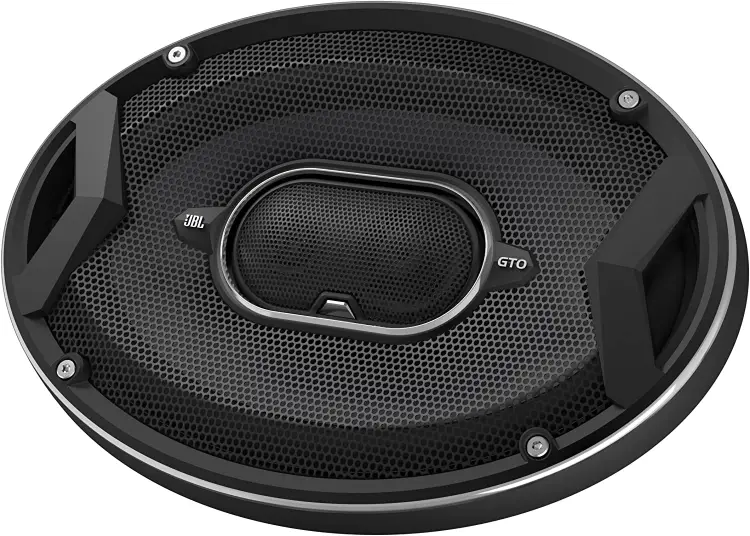 Pros
High sensitivity
Larger carbon injected
Cons
Installation may get tricky
04.
Rockford Fosgate Punch 6×9 4-Way Full Range Speaker
Pros
Acceptable Price
Doesn't Consume Much Space
05.
CERWIN VEGA XED693 6×9 3-Way Coaxial Speaker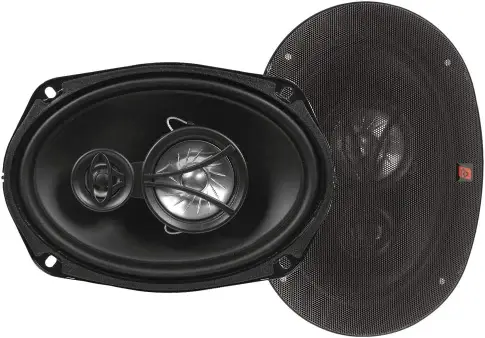 Pros
High Sensitivity
Low Power Consumption
You can also find some fantastic amp in the list below:
01. BOSS R1100M Riot Series Car Amplifier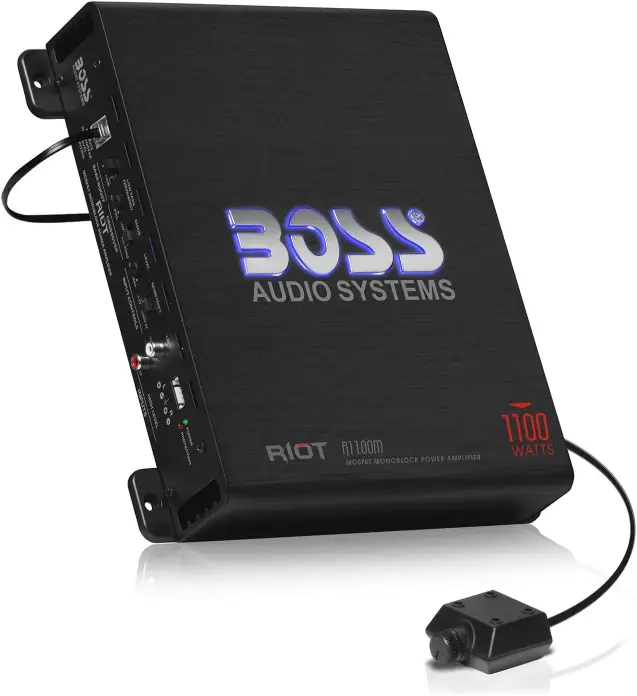 Pros
Variable Bass Boost
Subwoofer Remote Control
Cons
Remote may not work consistently
02. Rockford Fosgate R500X1D Amplifier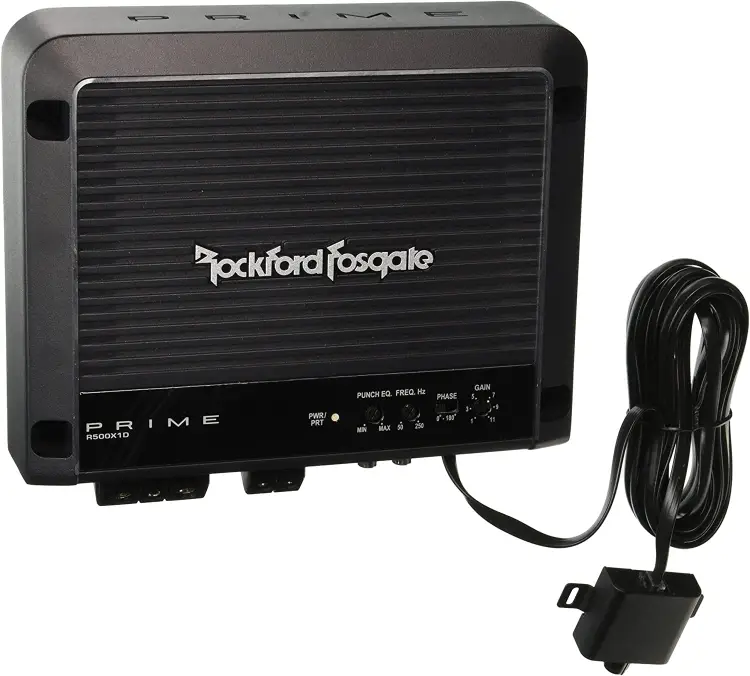 View on Amazon
Cons
Lights way too bright for nights
03. BOSS AR1500M Car Amplifier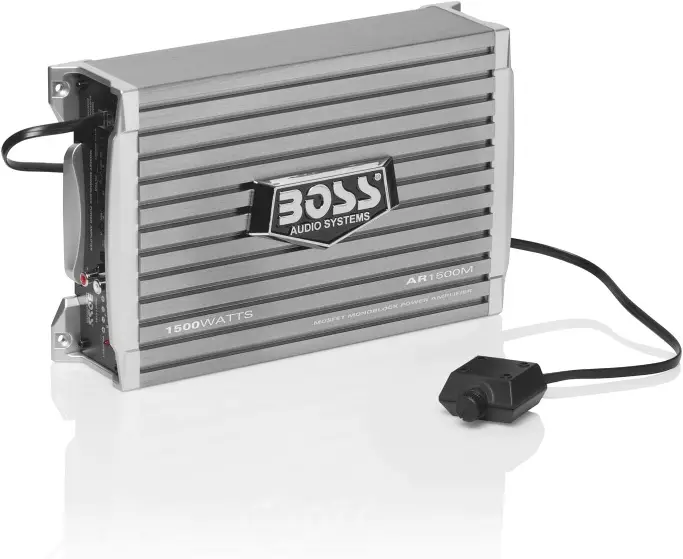 View on Amazon
Pros
Easy to install
Lots of customization
Cons
Complex to operate initially
04. Rockville dB45 Amplifier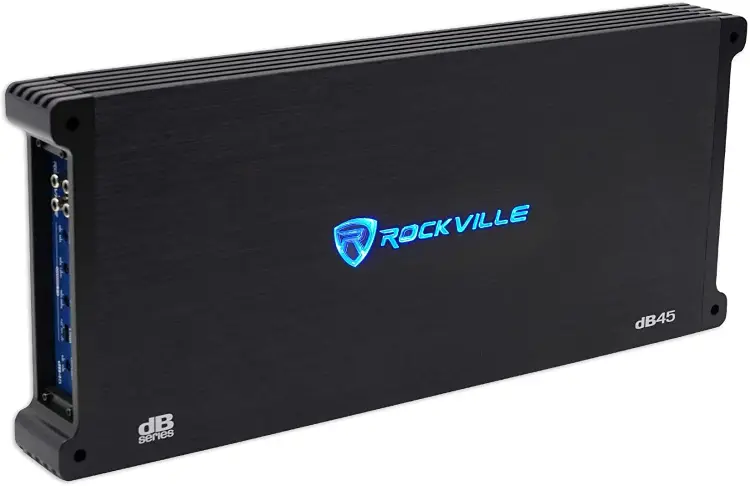 View on Amazon
Pros
Supreme quality
IC controlled circuit
05. CT Sounds CT-2000.1D Compact Car Amplifier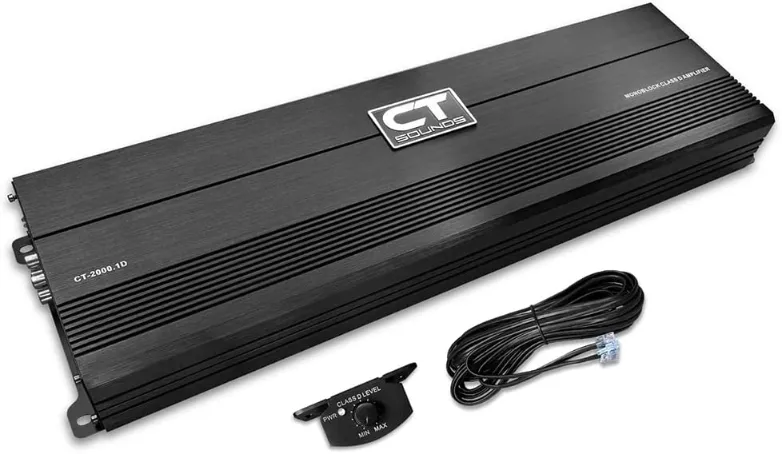 View on Amazon
Pros
Affordable
Easy to install
Cons
May not deliver enough power
Frequently Asked Questions
How To Know If You Need An Amp For Your Car?
There could be many factors that will indicate that you need an amp for your car.
You need to provide sufficient power to your car speakers so that they can give maximum output.
You need to power the subwoofer. Subwoofers always need an amplifier to work.
You need to increase your car speaker's loudness without any distortion.
What Size AMP Do I Need For 6×9 Speakers?
Typically, a 50 watts amplifier can work well with a 6×9 speaker. But you can also use a 75 watts amp to put some extra juice in them.
Can You Run 6×9 Without An AMP?
Of course, you can run a 6×9 without an amp. They will work fine with any stereo system.
Are 6×9 Speakers Better Than 6.5?
6×9 speakers are way better than the 6.5 speakers. They are excellent in quality compared to 6.5 and don't require a subwoofer, but a 6.5 do. So, being better than 6.5, 6×9 speakers are more expensive.
How Many Watts Are 6×9 Speakers?
Typically, a 6×9 speaker operates on 50 watts or 75 watts. But a 3-way 6×9 has a peak power of 250 watts.
Will A 6×9 Speaker Fit In A 6×8?
Usually, a 6×9 doesn't fit in a 6×8 cutout. But with the help of some modifications in the cutout, you can fit them in a 6×8.
Are 6×9 Speakers Good For Bass?
Using a 6×9 for bass is a great option. They contain a large coil that utilizes more power. To get higher bass, you need to deliver a speaker with power, which 6×9 already has. So, they are pretty good for bass.
How To Make 6×9 Speakers Sound Better?
You can use a bigger box for your speakers. It will create deeper bass and improve the sound. Make sure there are no air leaks. You can also use a stereo with an equalizer. It will help you to control the bass and many other frequencies.
Conclusion
Amps are suitable for a car's speakers to increase the input voltage and maximize the power output. But in the case of 6×9 speakers, it is not necessary. You can use an amp with 6×9 but check the compatibility first so that you don't end up damaging them, as they already have enough bass.
Otherwise, it is better not to use it. 6×9 can work fine without amps, giving a better quality (personal experience). So, your question was, "Do I need an amp for 6×9 speakers?" I believe you know the answer now, right?